---
Bali Tour Guide with Galih Bali Tour provide you a professional Private Driver service around Bali island . With Galih Bali Tour we provide you a car hire with private driver . And also flexible tailored tour program based on your interest at the very reasonable price .
Firstly I would like to introduce my self .  You may call me Made ( pronounced Mardey )  , its my short of my complete name I Made Adayasa . I am 35 years old Bali Tour Guide  and have more than 20 years working at the hospitality industry . I started to work since 20 years old , working from the small Hotel , restaurant and also has spent almost 10 years working on the cruise ship in the dinning restaurant . My job is my Yoga , my Karma Yoga , I love my job and will do my best to give you an excellent and memorable experience in our island . I love to show and introduce our culture , bring you to the best tourist icon until the hidden site . Show you our daily life , visit our traditional houses to know the Balinese peoples activities inside their house wall .
Bali Tour Guide is your Bali Private diver team who will assist you , guide you around base on your interest . We provide you a well air conditioning car with an English speaking driver who will not only drive you but to guide you in every sites during the trip . With our professional team will make your holiday as one of your best and memorable experience .
Will you get Made Adayasa as your driver  ?
we are working as a team and my team is professional driver . So we all working in one professional standard service . You may request earlier if you would like to have me as your driver and I will organize my schedule personally for you .
Allow us to serve you and show you around or beautiful island . Explore the magnificent site and also some hidden place with our professional English speaking driver . Well air conditioned and licensed car for tourists .
Our Rate per day is
Full day , 12 hours   : 600.000 / car
Half day , 6 hours             : 400.000 / car
Included : Car , petrol , parking fees , English speaking driver and also car WiFi
Excluded all the entrance fees in each visited site .
Payment we collect at the end of the day , cash in rupiah and other currency .
" No Deposit require "
---
Some of Bali Tour Guide highlight tour program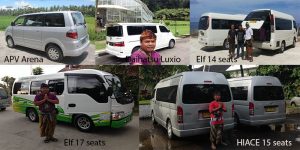 Social Share