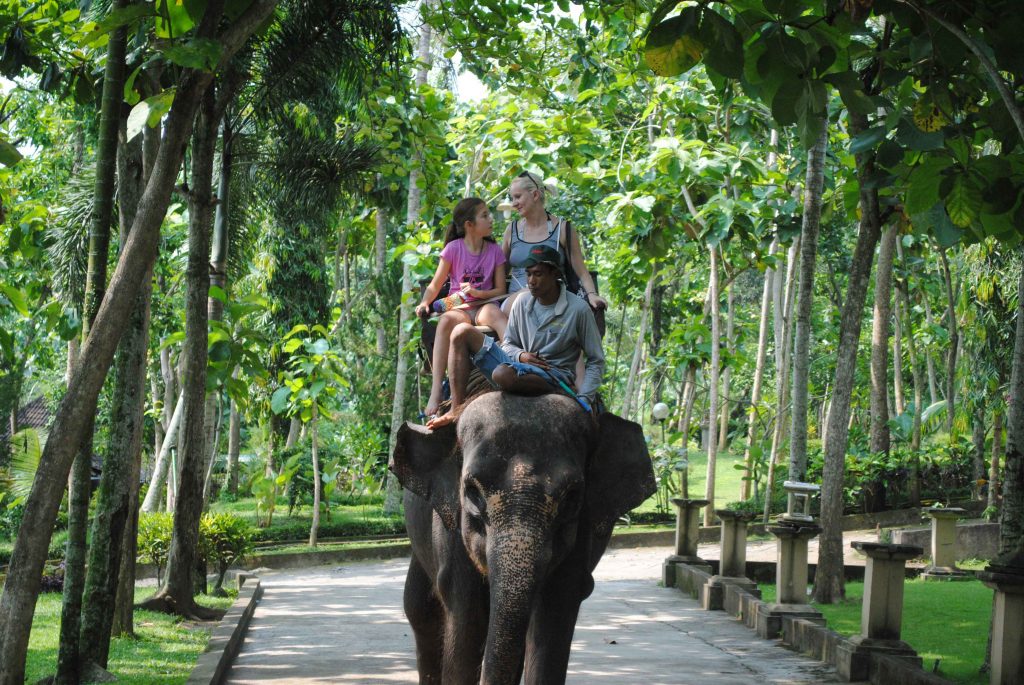 Bali Elephant Park tour in Taro is a place of Elephant rescue Sanctuary . A home of the largest rescued Sumatran Elephant in Bali Island with beautiful landscape and nature view .
Bali Elephant Park Tour is our great plan today with our client from Singapore . On this blog we would like to share our experience , few pictures and short movie in the park . We will also provide a short information regarding the park , package price and how to get here .
Visit the park with your Bali Private Driver here !
Bali Elephant Park is the biggest place of rescued Sumatran Elephant sanctuary in Indonesia . Taro village is located approximately 30 minutes drive from Ubud center . Driving to the park is such a beautiful drive of small village road . Along the street we could see beautiful rice terrace landscapes, local houses and farmer working in their farm .
Bali Elephant Park was open in 1997 and sooner has become the first and the biggest elephant park in Bali . The park is approximately 3,5 hectare . The park area completed with elephant museum and perfect open air restaurant location . The restaurant location is perfect place to relaxes and watching all the elephant activity .
Bali Elephant park offer various packages in a different price . Start from just Park admission , Elephant ride , safari under the stars also bath with the elephant.
The Bali Elephant Park Tour rate :
Park admission fee
Enjoy the Elephant safari park and get close to the biggest creature in the world . There no limit time you have to spend in the park .
Adult : 295.000 / person
Child : 155.000
Infant : 77.000
Family : 850.000 / 2 adult and 2 children

Elephant Safari Ride
30 minutes elephant ride in the park . The price does not including admission fee in the park .
Adult : 805 .000 / person
Child : 575 .000 / person
Family : 2 .490.000 / 2 adult and 2 children
Kids mini Ride
A special Bali elephant ride at Taro Elephant park for kids under 10 years old . During 15 minutes ride they will accompanied by professional elephant guide . The price does not including admission fee in the park .
Child : 295.000 / person
Infant : 235.000 / person
Safari under the star ( night safari )
Enjoy the safari ride and see the park during the night time under the moon and star light .
Adult : 1.065.000 / person
Child : 820.000 / person
Infant : 325.000 / person
Family : 3.260.000 / person
Social Share